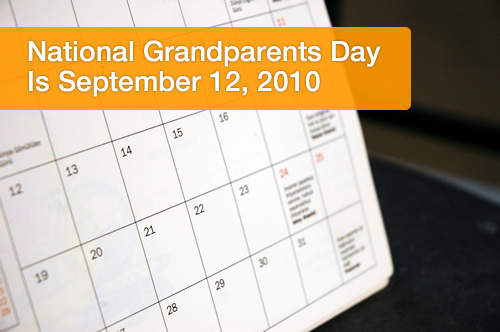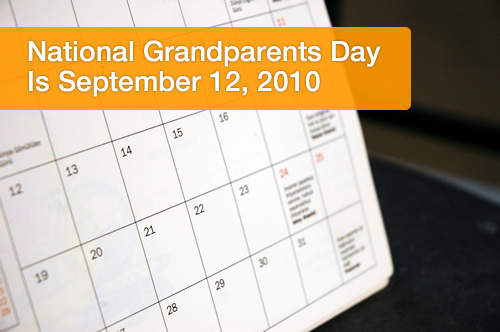 Continuing our Grandparents Week series, here are a few fun facts about Grandparents Day:
In 1978, President Carter signed the proclamation that officially began National Grandparents Day in the United States. According to the proclamation, the purpose is "… to honor grandparents, to give grandparents an opportunity to show love for their children's children, and to help children become aware of strength, information, and guidance older people can offer".
Did you know that National Grandparents Day has it's own flower? Fittingly, it's the Forget-Me-Not. But taking it even one step further, the holiday actually has it's own tune! A Song for Grandma And Grandpa by Johnny Prill was made the official song of National Grandparents Day in 2004:
But—the United States isn't the only country to celebrate Grandparents Day.
Other countries with official Grandparents Days include:
Canada – National Grandparents Day in Canada began in 1995. The Motion to institute Grandparents Day declared:
…the government should consider…grandparents day in order to acknowledge their importance to the structure of the family in the nurturing, upbringing and education of children.
Canada got that right! Although not widely celebrated thereyet, the second Sunday in September is designated National Grandparent's Day in Canada.
Estonia – 2010 is the first year Estonia will celebrate an official Grandparents Day. Like Canada, it is to be held on the second Sunday of September.
France – France has celebrated National Grandparents Day since the 1980's on the first Sunday in March.
Italy – Grandparents Day is a fairly new holiday in Italy and shares October 2 with Guardian Angels' Day of the Roman Catholic Church. Fitting, we think, since for many of us, Grandparents might be considered our guardian angels.
Poland – In Poland, grandparents each get their own special day—grandmothers on January 21st, and grandfathers January 22nd!
United Kingdom – The UK celebrates grandparents day on the first Sunday in October.
Whenever you choose to celebrate the big day, don't forget to let your grandparents (or your grandchildren) know that you appreciate them!
Also- if you haven't already, check out our first post in this series: Grandparents Day (week!)