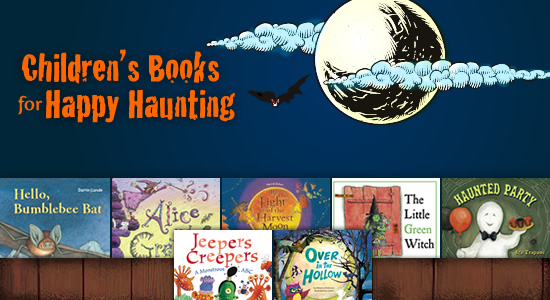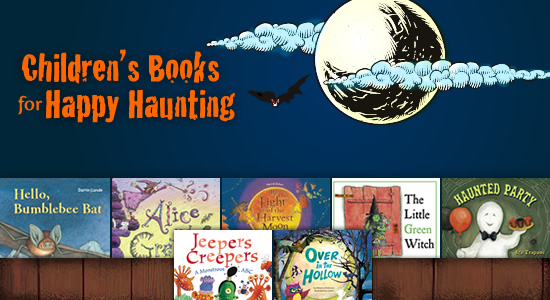 As Halloween approaches, we have an array of titles to get you and your youngsters into the spooky spirit of the celebration.
Our October featured title, Alice and Greta by Steven J. Simmons, illustrated by Cyd Moore, offers a story of good and bad choices, and explains their consequences with "the brewmarang principle."
Another humorously cautionary tale gives a twist to "The Little Red Hen": The Little Green Witch by Barbara Barbieri McGrath, illustrated by Martha Alexander. Haunted Party by Iza Trapani counts up from one ghost host to the 10 trick-or-treaters that come to call, scaring off the ghost's gruesome guests (9 "morbid mummies, 8 "wretched witches," and on down the line).
Two other autumn-themed books include By the Light of the Harvest Moon by Harriet Ziefert, illustrated by Mark Jones, in which the enchantment of the full moon on the first day of fall brings the leaf people to life, and also Hello Bumblebee Bat, by Darrin Lunde, illustrated by Patricia J. Wynne, which removes the fright from the bumblebee bat by presenting its scientific facts.
We hope you find much to enjoy in our fall selections.