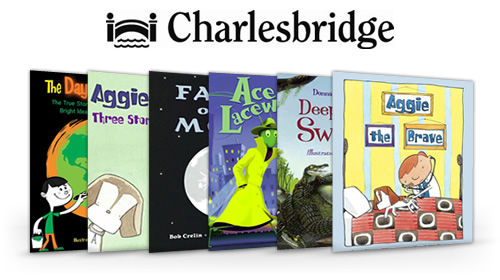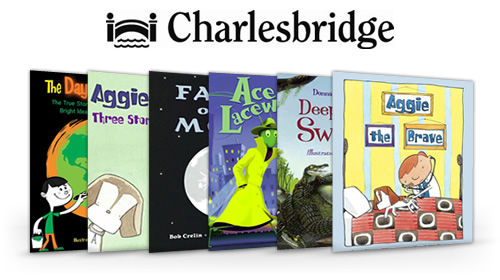 All of us at Readeo are delighted to welcome Charlesbridge Publishing as our newest partner. Charlesbridge appreciates both the learning and leisure aspects of reading, with their strong reputation in educational books, such as The Day-Glo Brothers by Chris Barton, illustrated by Tony Persani, about the sibling duo that invented neon-bright paints and dyes (it recently won a Sibert Honor for Nonfiction from the American Library Association), and their commitment to high-quality books for family reading.
One of our favorites is Aggie the Brave by Lori Ries, illustrated by Frank W. Dormer, the poignant and reassuring story of a boy who misses his dog when she must sleep over at the vet (to be spayed), until they are reunited. And if you like that one, you'll love Aggie and Ben: Three Stories, with further adventures about the boy hero and his beloved dog.
If your young ones are mystery fans, be sure to check out Ace Lacewing: Bug Detective, by David Biedrzycki—other than his green complexion and a pair of antennae, Ace has a great deal in common with Sherlock Holmes as he strives to keep Motham City safe (he even has his own Watson:  Sergeant Zito the Mosquito). Deep in the Swamp by Donna M. Bateman, illustrated by Brian Lies, will appeal to nature fans as well as those who enjoy a good story in an exotic setting (plus it doubles as a counting book). There's something here for everyone!