Publisher Partners

Blue Apple Books, founded in 2003, is an independent publisher dedicated to producing top-notch, age-appropriate books for young children. From the beginning, Blue Apple has been focused on combining art and text to make the most readable, educational, and entertaining books for readers—especially for babies, toddlers, and preschoolers—that address important themes and concepts in early childhood development.
---

Based in Somerville, Massachusetts, Candlewick Press publishes outstanding children's books for readers of all ages. Since they first opened their doors in 1991, they've received more than 1500 accolades and honors, including National Book Award– and Newbery Medal–winning titles and honor books. Candlewick Press has been named "the fastest growing children's publisher in the U.S." by Publishers Weekly.
---

One of the most admired and respected publishing companies in the U.S., Chronicle Books was founded in 1967 and over the years has developed a reputation for award-winning, innovative books. The company continues to challenge conventional publishing wisdom, setting trends in both subject and format, maintaining a list that includes fine art titles in design, art, architecture, and photography.
---

Founded in 1924, Simon & Schuster, Inc. is the publishing operation of CBS Corporation, one of the world's premier media companies. Simon & Schuster and its imprints have won 54 Pulitzer Prizes, and been the recipient of numerous National Book Awards, National Book Critics Circle Awards, Grammy Awards, and Newbery and Caldecott Medals. While maintaining an extensive award-winning backlist, Simon & Schuster Children's Publishing division continues to publish acclaimed and best-selling books in a variety of formats for children ages preschool through teen.
---
Established in 1993 and with offices in Cambridge, Mass., and Bath, England, Barefoot Books began with two mothers who wanted their children to have books that would feed the imagination, while instilling a respect for diversity and a love of the planet. Barefoot Books has since grown as an independent publisher into a world-wide community of writers, artists, storytellers, and musicians, and specialize in carefully crafted children's books, CDs, games, puppets, puzzles, and gifts that celebrate enduring values and inspire creativity.
---
In 1978, Philippe Werck opened a children's bookstore in his hometown of Hasselt, Belgium. Shortly thereafter, he decided to publish the books he wanted to place on his shelves. This is how Clavis Publishing originated. Now, thirty years later, with over two hundred titles published annually, Clavis, publishes books for toddlers, midle-grade, and young adult readers. Clavis also publishes picture books by internationally renowned authors and illustrators sure to delight the young and young at heart.
---
Founded in 1949, ABRAMS is the preeminent publisher of high quality art and illustrated books. Its children's imprints, Abrams Books for Young Readers, Amulet Books, and Appleseed Books, publish such bestselling and award-winning titles as The Diary of a Wimpy Kid series by Jeff Kinney, The Sisters Grimm and NERDS series by Michael Buckley, ttyl by Lauren Myracle, Graeme Base's The Water Hole and Animalia, classic Babar books by Laurent de Brunhoff, Little Pim language learning books, and the 2011 Newbery Honor book Heart of a Samurai by Margi Preus.
Charitable Partners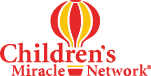 Children's Miracle Network is a non-profit organization that raises funds for more than 170 children's hospitals. Through its continuous efforts to help kids, Children's Miracle Network has raised more than $3.4 billion to date, most of which is donated a dollar or two at a time by caring individuals. Donations to Children's Miracle Network create miracles by funding medical care, research and education that saves and improves the lives of 17 million children each year.
The Ryan and Jenny Dempster Family Foundation is dedicated to raising awareness of 22q11.2 deletion (DiGeorge Syndrome/VCFS) and reaching out to families with children with the disorder, and the charities that support them, to help them deal with difficult situations they face each day.