In Ish (Readeo's Book of the Month for January), Ramon is a budding artist. Unfortunately, his brother, in the way only brothers can, laughs at his drawings. Just as Ramon is ready to give up, he discovers that his sister (Marisol) has been saving his drawings and hanging them in her room. Her favorite is a drawing that looks vase-ish. Her belief in Ramon and love of his work completely changes his outlook. Not only is he re-energized to continue drawing, but he also adds writing and poetry to his "ish" repertoire.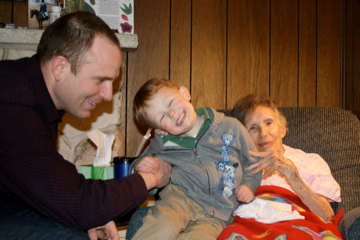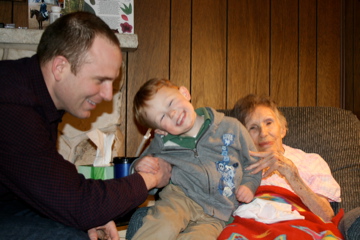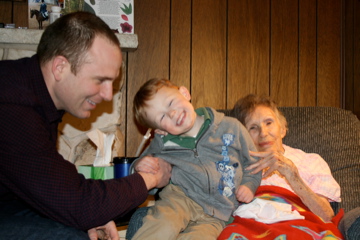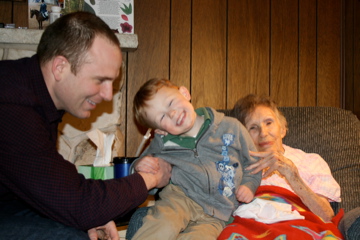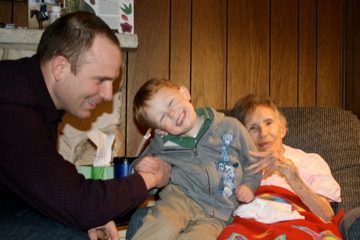 My grandmother, Madge, recently passed away. This Christmas was our first one without her. She inspired me and many others with her selfless love.  Just like Marisol with Ramon, she believed in my siblings and me, even when we didn't believe in ourselves.
Grandma Madge taught second grade. Over 50 years ago she had a special student — Dan Crandall. In first grade, Dan had a tough time with a difficult teacher and he no longer wanted to go to school. As a second-grader, he had two things working against him in his quest to no longer attend: his dad was the bus driver, and Grandma Madge was his teacher. Every day, his dad would take his hand and walk him from the bus to the door of the school, where Madge would take him by the hand and walk him to her classroom.
This simple act of kindness helped Dan feel more certain of himself. On Valentine's Day that year, Dan gave Madge a heart-felt valentine. Each year thereafter, a valentine from Dan would show up at Madge's door. Grandma Madge reciprocated this kindness with her own valentine to Dan and the tradition continued for many years until he reached his early 20s and joined the Forest Service. Shortly after that, Dan was fighting a forest fire and was involved in a tragic helicopter crash that took his life.
After Dan's death, his parents began exchanging valentines with Madge each year until they died. Dan's siblings were next in line to carry on the tradition with Madge. Now that she has passed on, my mom will exchange a valentine with Dan's siblings and, after 50 years, the simple act of taking a child by the hand continues to inspire us and live on.
We'll be giving away 5 hard copies of Ish this weekend. You can have multiple entries to win. You'll get one entry each time you use BookChat this weekend and one for posting a comment here or on Facebook telling us about someone who inspires you. The winners of the books will be announced here and on Facebook on Monday!