Hello Readeo-ers! We hope you have been enjoying all of the great books in the Readeo Library. This week, we added two new titles to our selection! We know that these new books from Charlesbridge are sure to please the little ones—and hopefully you as well. Continue reading below to find out more about our new books!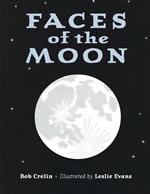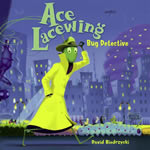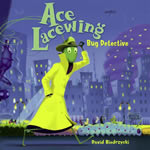 Ace Lacewing: Bug Detective
written by David Biedrzycki
illustrated by David Biedrzycki
Age Range(s): 3 – 5 yr, 6 – 8 yr
When Queenie Bee gets kidnapped, the mayor of Motham City calls in Ace Lacewing. Other than his green complexion and a pair of antennae, Ace follows in the tradition of Sherlock Holmes. He even has his own Watson: Sergeant Zito the Mosquito.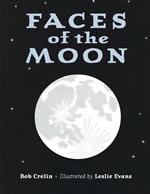 Faces of the Moon
written by Bob Crelin
illustrated by Leslie Evans
Age Range(s): 3 – 5 yr, 6 – 8 yr
With poetic language and stunning woodcuts, this fact-packed picture book explains the reasons for the phases (faces) of the moon. "From night to night and day to day she'll wax (or grow), then wane away."