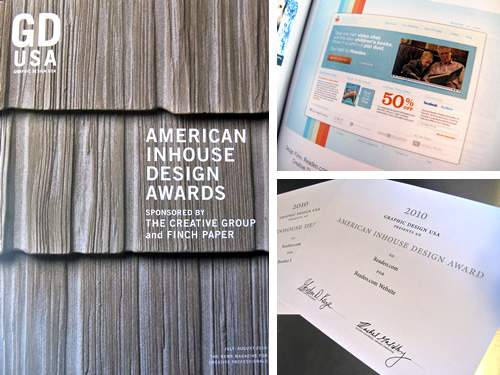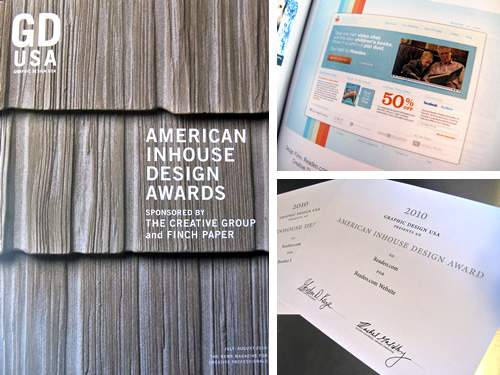 Winner Winner! Readeo is proud to announce that we've been selected as the winner of two American Inhouse Design Awards.
Selected from more than 4,000 entries, Readeo.com is the recipient of the 2010 Graphic Design USA Inhouse Design Award in the categories of Logo/Identity and Internet Design, joining names such as HBO, Eqifax, Lokheed Martin, uPromise and others.
For nearly five decades, Graphic Design USA has sponsored national design competitions that spotlight areas of excellence and opportunity for creative professionals. Of these, the American Inhouse Design Awards is the original and the premier showcase for outstanding work by inhouse designers.
Needless to say, we're honored!